Phone reservations and price quotes : +212 661136292, WhatsApp : +212 661618193
Morocco 4 Travels and Dafli Tours is same company , officially licensed by Moroccan Ministry of Transport.
Your private tours from Marrakech includes comfortable private transfer.
Our team of smartest tour guides and drivers brings creativity, amusement, quality and open mindedness to the local Morocco tours in order to show the in-and-out of Sahara desert and best destinations in Morocco.
Phone reservations and price quotes : +212 661136292, WhatsApp : +212 661618193 , WeChat : Daflitours , Email : etoiledafli@gmail.com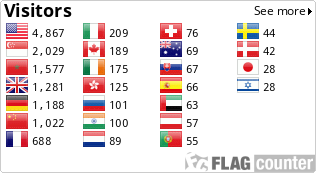 Biking trips from Marrakech
Atlas mountains biking tours
Biking day trips in Morocco
To enjoy Morocco biking as an adventure activity there are several ways to have experience in cycling, with options for mountain biking tours and activities.
We organize for you bike adventures across Morocco and we specializing in organizing Atlas mountains biking trips , also cycling trekking in High Atlas mountain. We recommend you M'Goun Massif & Mountain biking tour, we may explore also Middle Atlas and Atlantic coast biking trips , and of course do not miss a bike trips to reach Sahara desert.
If you are not bringing your own bikes ,we are able to rent you high quality bikes. Experience magical Marrakech in cycling routes, we invte you to discover best of High Atlas on our Morocco bike trips. Contact us to request a detailed trip itinerary.
Many areas of Morocco are suitable for cycling year round, and there are dozens of really scenic roads popular with cyclists and bike lovers.
CYCLING IN MOROCCO ACROSS ATLAS
Enjoy Morocco mountain biking as a real adventure , as we organize the biking excursions for 1 or more days in the mountains.
reservation
Enjoy full day Bike in The Atlas Mountains. Our packages include biking adventure holidays in trekking trips.
reservation
Enjoy Morocco's High Atlas Mountains as we offer a unique and spectacular mountain challenge by bike.
reservation